OSCE Exam
The OSCE requires you to have expert knowledge, targeted and effective clinical examination skills as well as being an outstanding communicator.
When people fail the Written exam, it is usually a knowledge issue, not necessarily a technique issue. Knowledge is the key, there is no magic, there is no shortcut! In the OSCE having the knowledge is one thing, having the skill to demonstrate it in discussing patient cases or issues with patients whilst showing empathy and understanding, is something we must have to do what we do. 
Are You Prepared for the OSCE?
Pass The OSCE Examination
The Clinical Exam
You must be an expert at this and in a very specific way. You won't be required to complete the full examination, but will be required to complete portions of each examination.
Your exams must be swift and polished. You must have practiced the exam so many times before, so that on the day you will be thinking of the interpretation of the sign and not about what to examine next. ​We will take you through the most important examinations. More importantly, take you through what is most likely to be examined.
Clinical Scenarios
We will cover scenarios ranging from direct patient communication, including breaking bad news, explaining procedures and outcomes, to dealing with the difficult patient SCE.
Further we go over the administration scenarios of the impaired doctor, complaints and more.
Simulation
Part of this examination will be made up of simulation scenarios.
We will take you through the important simulation cases, so you feel at home in the context of the examination. Training you in simulation is not about using the highest fidelity equipment, its about you getting into the moment and allowing you to display all your knowledge. This is a all knowledge.
Examples Of The Syllabus
Examination of the Hands
The Precordial Examination
The Abdominal Exam
Cranial Nerves Exam
Higher Centres Exam
Examination of the Eyes (within CN)
Examination of the Neck
The Chest Examination
Paediatric Resuscitation
Adult Cardiac Resuscitation
Sepsis Management
Airway Management
NIV
……..and MORE
Chest tube insertion and the theory of the 3 bottles
Arterial Line insertion
Central Line Insertion
Lumbar Puncture
I/O lines
Peritoneal Tap
Pleural Tap
Surgical Airway
Thoracotomy
……..and MORE
The Ischaemic ECG
The Arrhythmic ECG
Discussing Blood Tests
Approach to the hypotensive patient
Approach to Trauma
The Paediatric patient
……..and MORE
How to communicate effectively
PLUS
Discussion of the Impaired Doctor
Complaints Handling
Emergency Targets
Bread and Butter Cases
OSCE Exam Resources
The New OSCE Exam is I believe a great way to test some of those practical skills that all delegates should have. It is a mixture of history taking, clinical examination demonstration, skill demonstration and the ability take on the management of a patient in a simulated environment.
Don't worry if you don't have all the dance gadgets in your ED, you don't need them to prepare for the exam.
Below is a set of lectures on clinical examination technique, as well as a discussion on what is needed to pass the OSCE. It's about practice and technique, about getting the speak right and seeing what you are not doing quite right. Please be in a group that is brutal about this as you need honest feedback, so you can improve.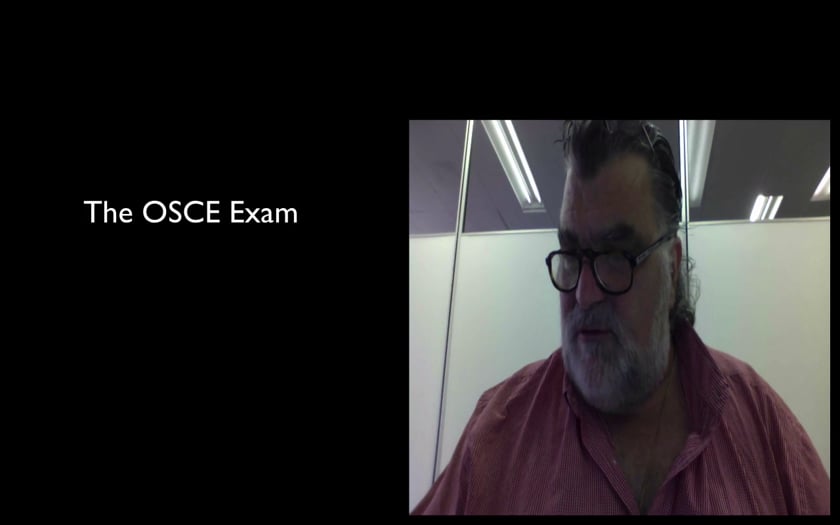 A few NOTES to start:
The OSCE is really divided into 4 parts as I see it:
1 SHORT CASES these are very much like the short cases of old. There are approximately 11 examinations you must know. You need to know at minimum:
How to examine a hand neurologically
How to examine an eye, as well as
How to palpate an abdomen and find abnormalities.
2. The SCE– which is really a discussion of a case, to see how well you communicate the topic.
It may involve an Xray, or blood result, or an ECG
It may change totally from what you think it will be, so be open minded
3. The Communication SCE– This involves role play. It can include an actor, or one of the examiners acts it out. It is usually associated with explanation of a procedure to a patient, breaking of bad news, discussing a complaint, or taking a history. The old Long case has now been broken down into important history taking
4. The skill station. This can include anything from demonstrating how to put in a chest tube, to running a cardiac arrest.
Examinations
Cranial Nerve Exam:
Here is the CRANIAL NERVE EXAM for you. I use a different method of examining the cranial nerves. Instead of the fumbling around and trying to remember what comes next, I examine them in 3 groups:
CN II, III,IV,VI ie essentially the eyes.
Then I move to the face, where I touch the patient and examine: CN V, VII, XI.
Then I move to the mouth and do all the stuff for the mouth and examine CN IX, X, XII and voila only CN I and VIII left and they're simple!
Watch this video of the Cranial Nerve Examination. (password is kamikaze) It takes 50 minutes. (edited)
You will receive a full neuro exam video on at the face to face days.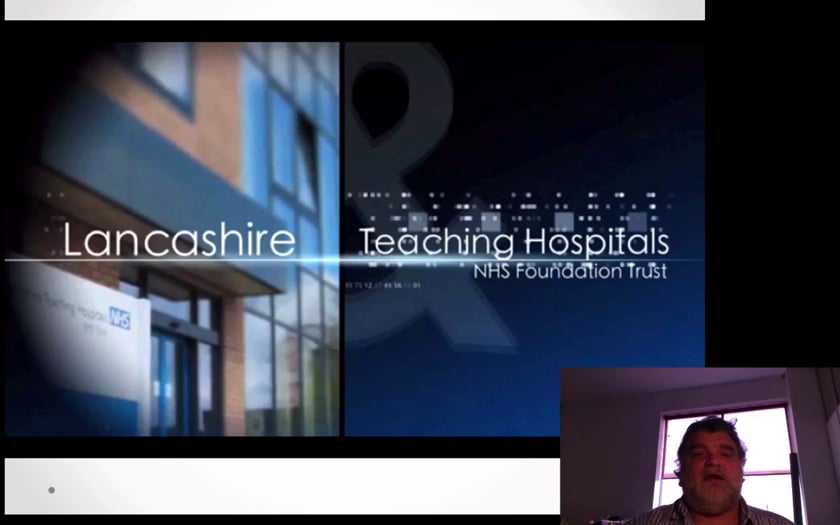 In performing the clinical examination we need a place to start. The hands are the answer. Start by shaking the patient's hand in greeting and the rest will follow....
Why This Course Has Been Put Together
I remember sitting for my Fellowship Course and there were no resources. My hospital tried to put things together, but it was mostly testing and teasing you afterwards, or the old teaching by embarrassment technique! Not On, in my Book!
I started putting this course together some 9 years ago and then stopped teaching others, whilst I continued to build it and just teach my registrars, who seemed to thrive and pass. Now, because so many have asked for me to put it back on, here it is! The New Improved Version! PASS THE OSCE!
You will reach a new level of confidence, when you acquire the ability to diagnose by examination, to express yourself in a professional, direct firm and knowledgeable manner that demonstrates that you are a consultant!. My goal for you is to pass the exam and to also reach a new level in your clinical skills.
The ability to examine with intent, the ability to 'speak the speak' and the confidence to tackle the most challenging cases you will be presented with……These are the skills I want you to have. I hope you can join us.